Miele Vacuums
Winner Best Vacuum Cleaner USA Today 
Miele Vacuum Cleaners excel on wood or other non carpet floors as well as carpeted surfaces with  models built to fit your needs. Rubber wheels guarantee no scratches or floor abrasions.
Miele motors are designed to provide extremely high air flow needed to clean non carpeted surfaces such as wood or tile and marble. Variable air flow adjustments allow for the performance demands of area rugs and shears and every thing in between.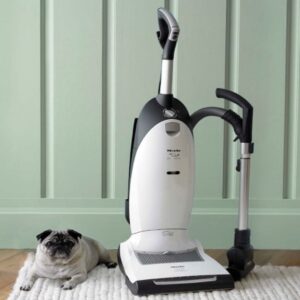 Miele prides itself in the fact that their vacuums are in a class by themselves in regards to air filtration. The hands down choice for allergy suffers. Carolina Forest Vacuum has tested all the major brand vacuum cleaners and Miele is unsurpassed in dust and allergy omissions. The fit and finish is second to none.
Miele has been an independent family-owned company since its establishment in 1899 and is equally committed to its owners, employees, customers, suppliers, the environment and society.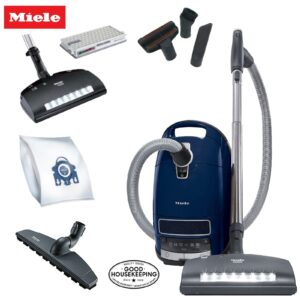 Miele offers products to its customers that set the standards for durability, performance, ease of use, energy efficiency, design and service. This corresponds to the guiding principle "Immer besser" which the founders Carl Miele (left) and Reinhard Zinkann printed on their first machines – and which characterizes Miele to this day.
The company focuses exclusively on the Miele brand and its consistent positioning in the premium segment. Miele stands for long-term thinking and planning, continuity of values and goals, good relationships with customers and suppliers, as well as an employee-oriented corporate and leadership culture.
Showing 1–12 of 31 results