Electrolux Vacuums
Electrolux Areus In store sales Only 7613 Highway 544 Myrtle Beach S.C. 29588 843-903-6299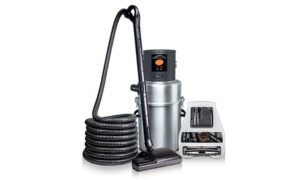 In-Home Air Pollutants Contribute to Health Issues
Today, most families spend 90% of their time indoors and think of it as a safe, clean space. However dirt, allergens and other debris can be picked up from outside and brought back into your home and these pollutants can be a major contributor to health issues such as asthma, fatigue, itchy eyes and even sleeping problems.
A good way to help rid your home of even the smallest microscopic particles is by exhausting to the exterior of your home, and the quiet operation is a welcome relief.
Many Aerus products are sold exclusively through our Franchise locations and Independent Consultants. Please stop by your nearest location or call to schedule an in-home demonstration.Aerus sells supplies online such as vacuum cleaner bags, filters and air purifier filters. If you do not find the product you are looking for online, please use our store locator to find the Franchise nearest you or contact our Customer Service at 1-800-243-9078 or customerservice@aerusonline.com
The CentraLux, our complete central vacuum system, is a convenient solution to household pollution. Installed in either a basement or garage, the main power unit can be linked to inlets in any room or hallway. Aerus' CentralLux vacuum is our quietest and most powerful cleaning system that does more than just clean floors. It enhances your home's environment by improving indoor air quality and reducing noise while providing exceptionally clean carpets and other surfaces.
Features and Benefits
Dirt and debris are vacuumed from surfaces and carried away through specifically designed tubing to the central power unit normally located in a garage, basement or utility room, making it unable to reenter your home's air. The canister contains a filter that captures 99.97% of pollutants as small as 0.3 microns, which is operating at HEPA standards. Cyclonic suction prevents clogs and ensures consistent, powerful airflow for better suction.
Cleaner Air – A washable filter traps 99.97% of contaminants as small as 0.3 microns, performing at levels equal to HEPA standards
Easy Installation – The CentraLux can be installed in either existing homes or homes under construction
Strong Suction – The powerful motor offers more than twice the suction power of most portable vacuum cleaners
Quiet Operation – Noise is virtually eliminated with the main unit hidden in the basement or garage
Convenience – Inlets can be installed in any room or hallway, covering up to 10,000 sq. ft. when properly installed
Unique Design – The patented SuperLux Hose swivels 360 degrees for less pressure on the hose and your wrist, and works with both our Supervalve inlets, as well as conventional inlets.
Ease of Use – Simply insert the flexible, lightweight power hose into any installed inlet and flip the control switch conveniently located on the handle.
Low Maintenance – The brushed aluminum, 11-gallon, rustproof tank is bagless, which saves money and increases airflow; the tank only needs to be emptied twice a year with normal usage
Performance Indication – An electric indicator advises when the filter needs to be replaced or cleaned.
http://www.aerusvacuums.com/globalassets/sellsheets/CL_SS_CentraLux__MAIN.pdf



Lux Heavy Duty Upright

Superior Cleaning with L-Shape Design
Heavy Duty Construction
Designed For Durability
Extra Long Life
Cleaner Air




Lux Legacy

Airborne contaminants are captured by a high efficiency, electrostatic after-filter to improve indoor air quality
Electronic display shows performance particulars, including a full bag; automatically guards against operation without a bag
Power nozzle self-adjusts its height between different types of carpet; low profile L-shape provides 4-sided cleaning around furniture. Also equipped with a headlight
Accessories are stored on-board the canister for quick access and an automatic cord winder makes storage easy

Stop by 7613 Hwy 544 or call today 843-903-6299
http://www.aerusvacuums.com/Site/FloorCare
Showing all 7 results