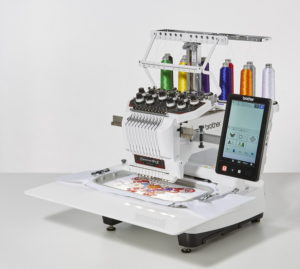 Brother Sewing & Embroidery Machines
Brother is one of the leading Sewing Machine Manufacturers in the World. Their innovative series of machines set the standards that others try and match, from home sewing to industrial, no other company offers more product, more selection, and more quality, across the board with embroidery, quilting, and dual-purpose machines designed for all tastes and budgets.
Carolina Forest Vac & Sew has been awarded the Brother Sewing Machine dealership for this area. We now have a great selection of these machines on display and we are offering great deals on these throughout the season.
All sales come with free sewing classes (subject to availability) to ensure that you fully understand your new machine and are able to enjoy all the machine has to offer. We also take trade-in sewing machines, as a result, can save even more money.
We guarantee the lowest price for 30 days, just call us for details.
Order Now and take advantage of our low-interest rate financing options and small monthly payment plans on approved credit. 
Save up to 40% off select models. Some shipping delays may occur on different models. Stock shifts from in-stock to backorder often. We will do our very best to update you on any delays and post on Facebook regular updates. 

Brother offers the world's largest selection of embroidery sewing machines in the world. Their combination sewing embroidery machines are best sellers. Brother quality, education videos, product updates, and dealer support worldwide are second to none. Brother sewing machines are featured on PBS and in classrooms throughout the U.S.
Carolina Forest Vac & Sew is an authorized Sales and Service agent for Brother Sewing -Embroidery – Serger – Muti-Needle – Overlock – Scan N Cut machines. We also offer special bundle options providing additional goods to fast track you on the road to success with your hobby or business.